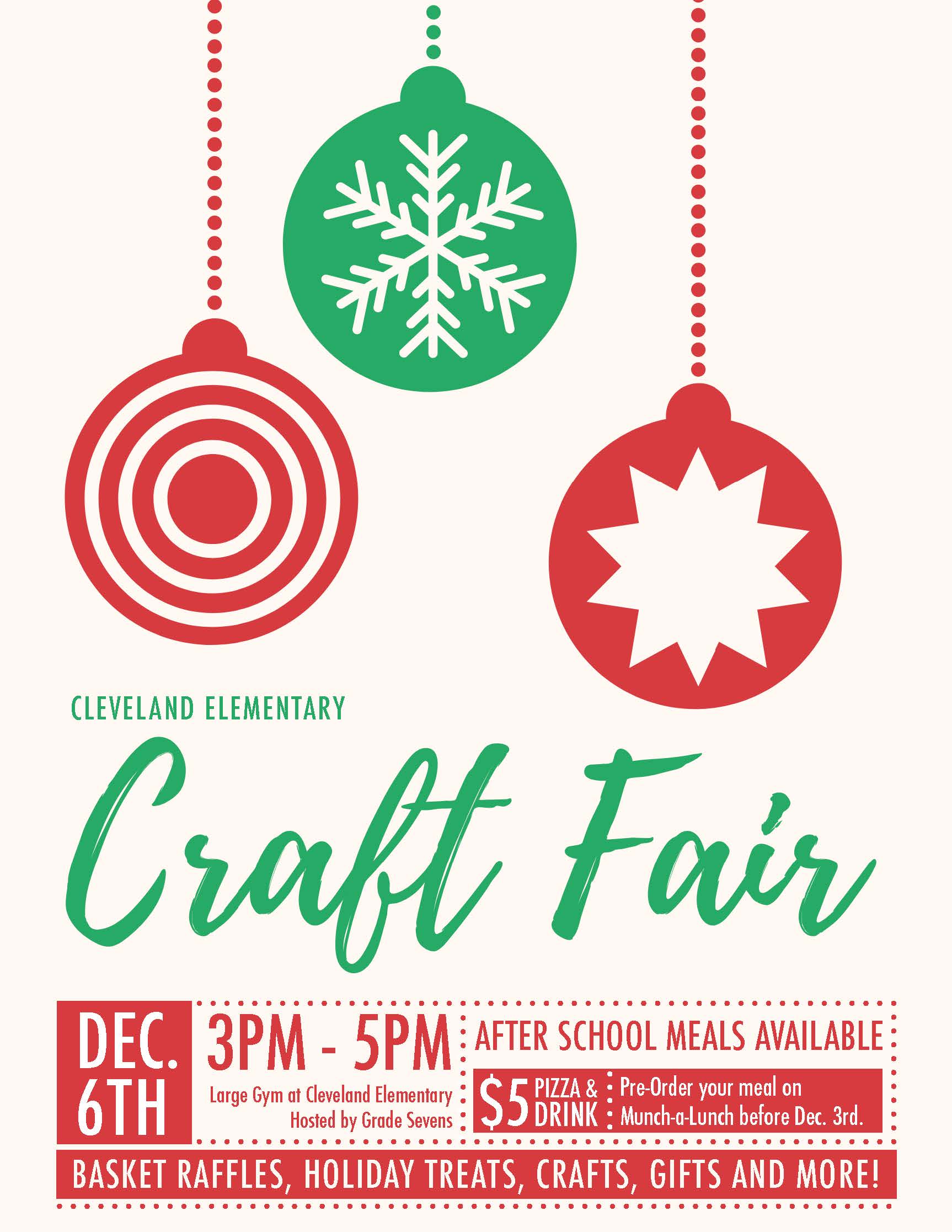 Cleveland's Grade 7 Holiday Craft Fair
Visit the Cleveland large gym after school on Friday, December 6th from 3pm – 5pm for a great selection of crafts, food, drinks and more!
*TELL YOUR FRIENDS & FAMILY and bring your toonies & loonies… so you won't be disappointed!
The Grade 7 Craft Fair is an event you don't want to miss! There will be an amazing selection of CRAFTS & edible goods, PIZZA, DRINKS & POPCORN!
And wait THERE'S MORE!…. Students don't miss out on the chance to purchase a ticket for a one of several Family Fun baskets!!
Order your Purdy's before November 27th before and then pick up your orders at the Craft Fair.
Order your after school Craft Fair pizza & drink before December 3rd at www.munchalunch.com.
If you have any questions, contact the school at 604.903.3390. Parents who would like to help by donating Raffle draw items, please contact either Jane Caddick, Shannon Shandro or Jean McPherson.