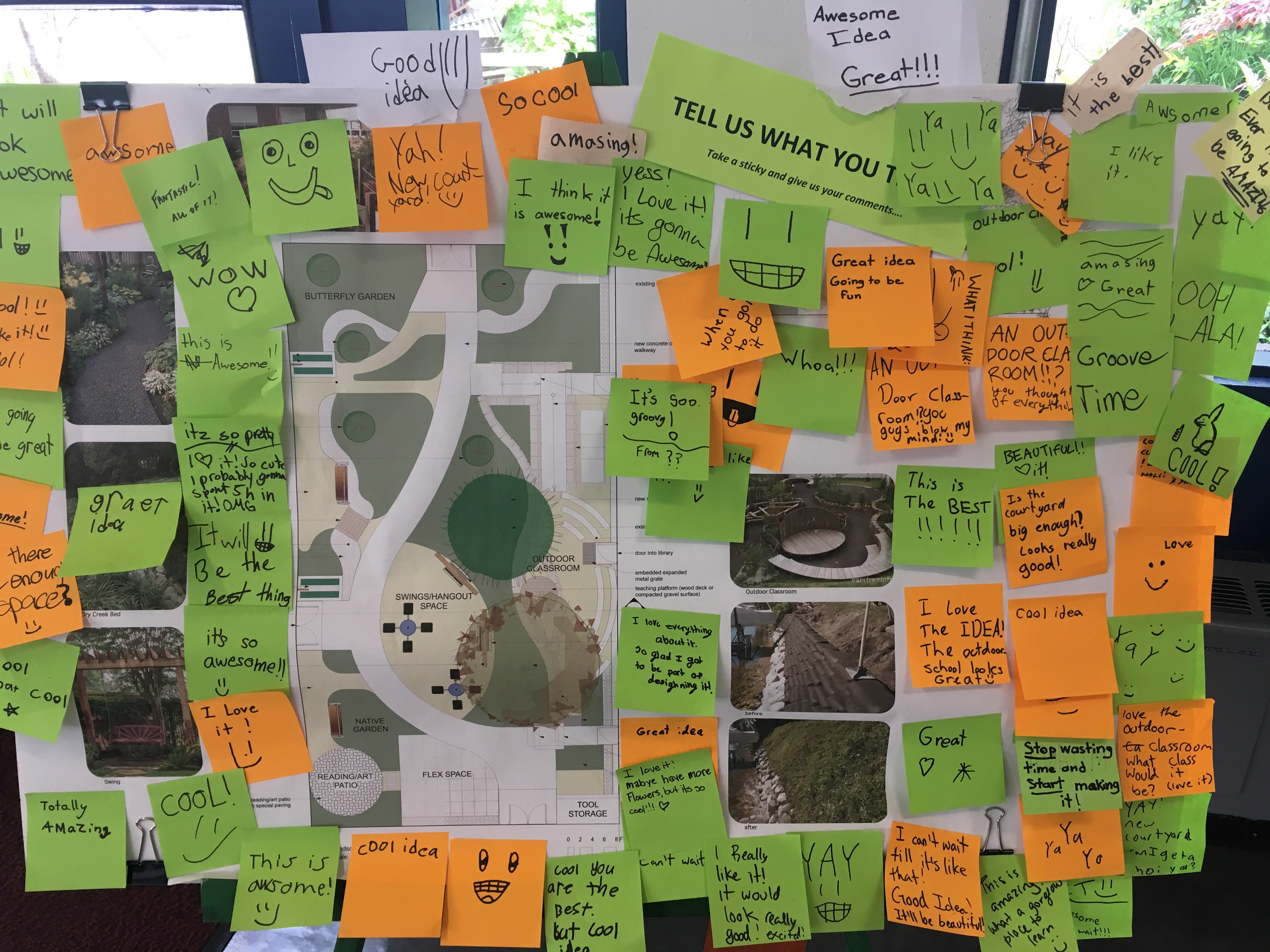 Heart of Cleveland  – Courtyard Renovation Work is Progressing!
Heart of Clevleand – Fundraising + Info
We're excited to confirm that, as planned, the installation of our new courtyard started over spring break and is continuing! Our contractor (Euro Paving and Landscaping) has been following all the required safety protocols and is making good progress.
Demolition and clean up has occurred, the base of our new pathway and learning area prepped, and the layout and key features are beginning to take shape. The current focus is on forming and concrete work, and the construction of our teaching area benches. We will send more updates and pictures so you and your children can track the progress.