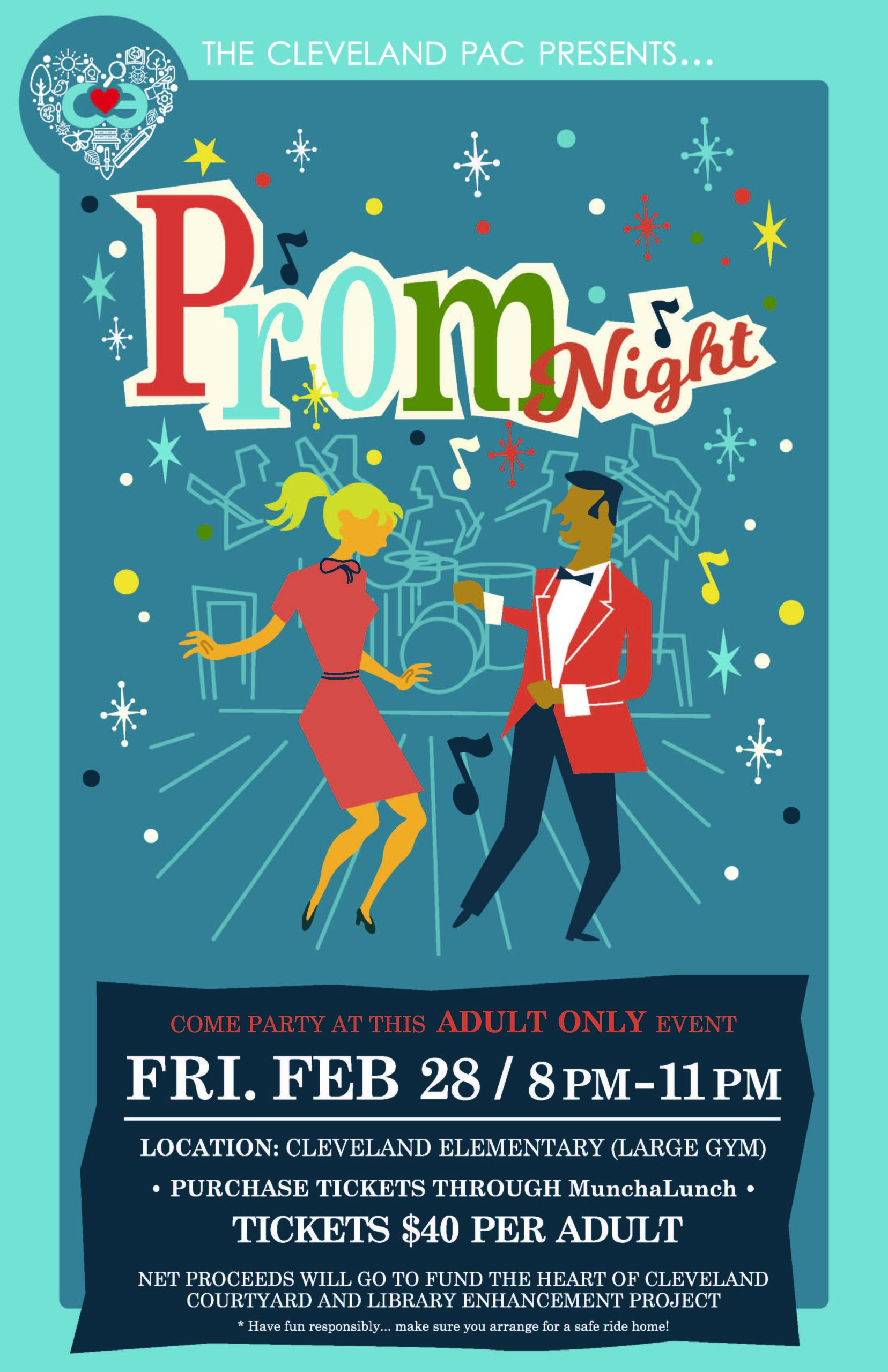 Prom Night!! – February 28, 2020.
8:00pm – 11:00pm.
Cleveland Elementary Gym
Attention Cleveland parents…it's time to have some fun! Calling all Cleveland grownups to join us for a night of flashback fun! Prepare to outbid your friends on the silent auction, win a game or two, get a Prom Style portrait with your buddies and dance the night away to music spun by DJ Thomas Maxey!
Tickets: Tickets are $40.00 per adult and are available on MunchaLunch here.
Volunteers: We'll need only a few parent volunteers to make the night happen. Stay tuned for volunteer shifts coming soon.
Attire: Prom night fancy – Have fun with the theme and dress up or come in your best cocktail attire.
Event Details: This is a fundraiser event that will include bar service, light snacks, games, a silent auction and food truck for late night munchies. The cost of entry will include two drink tickets and a food voucher. Additional items will require tickets that can be purchased on Munch in advance and via major credit card at the event. Don't forget to bring a bottle of wine to get your ticket for the case of wine raffle!
Net proceeds will go to the Heart of Cleveland Courtyard and Library enhancements. Come out, support PAC and your school, and have some fun! A reminder that this is an ADULTS ONLY event. No one underage will be permitted to enter the premises. Attendees are encouraged to carpool or take a taxi home. Please don't drink and drive.