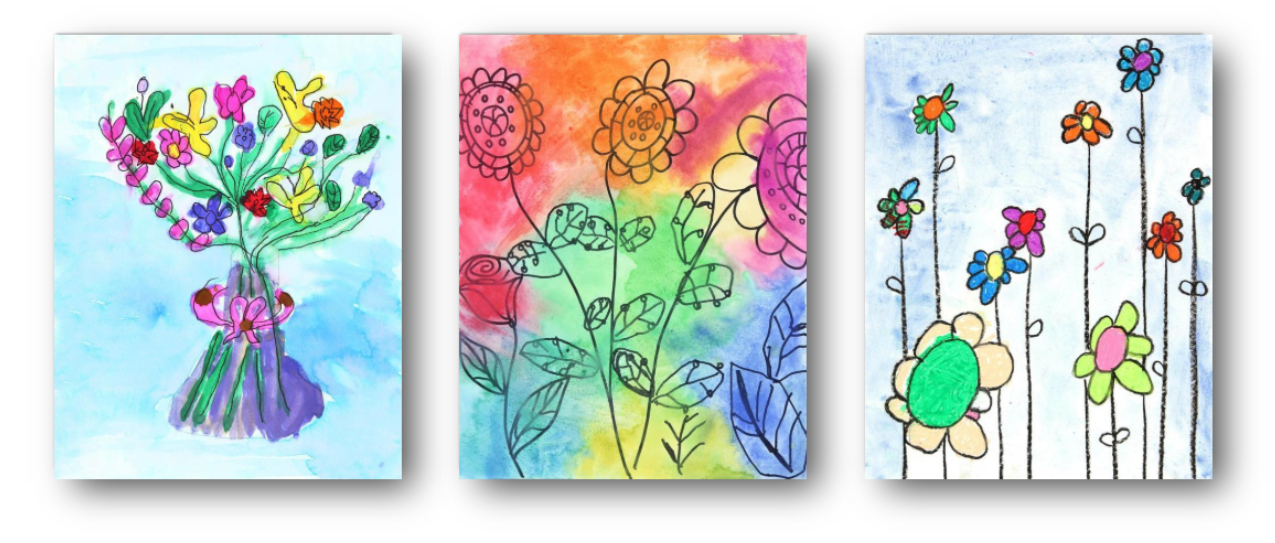 The Card Project
Turning your child's art into greeting cards.
We are thrilled to send home the children's very own greeting cards!  Every card is unique.  The front showcases each child's own art with their name and grade on the back.
The children made amazing art for this exciting fundraiser. The Card Project has turned their masterpieces into professionally printed greeting cards, notebooks, digital prints and canvasses.
To place an order, please go to www.TheCardProject.ca
ORDERS due: Sunday, May 26 for delivery by June 14.
The cards are packaged in a clear gift box. Each box contains 12 cards with envelopes. The notebooks and sketchbooks show the children's own art on the covers
The covers are made of thick, durable plastic
The pages are perforated so that they have neat edges when removed
The notebook has lined pages (5.5 x 7.5")
The sketchbook has thick, quality paper suitable for sketching, markers, oil pastels and crayons (8.5 x 11')
The art prints offer outstanding reproductions of your original artwork with incredible definition.  The pre-stretched canvasses are mounted on a solid wooden frame, ready to hang on the wall.
This is a wonderful fundraising opportunity for our school. The School receives 20% of the sales.  Remember, the cards and notebooks make great gifts!
Your PAC representative,
Julia Seadon
604-512-8234 or email Julia
Questions? Contact Marcelle at 604 924 2660 or at Marcelle@TheCardProject.ca