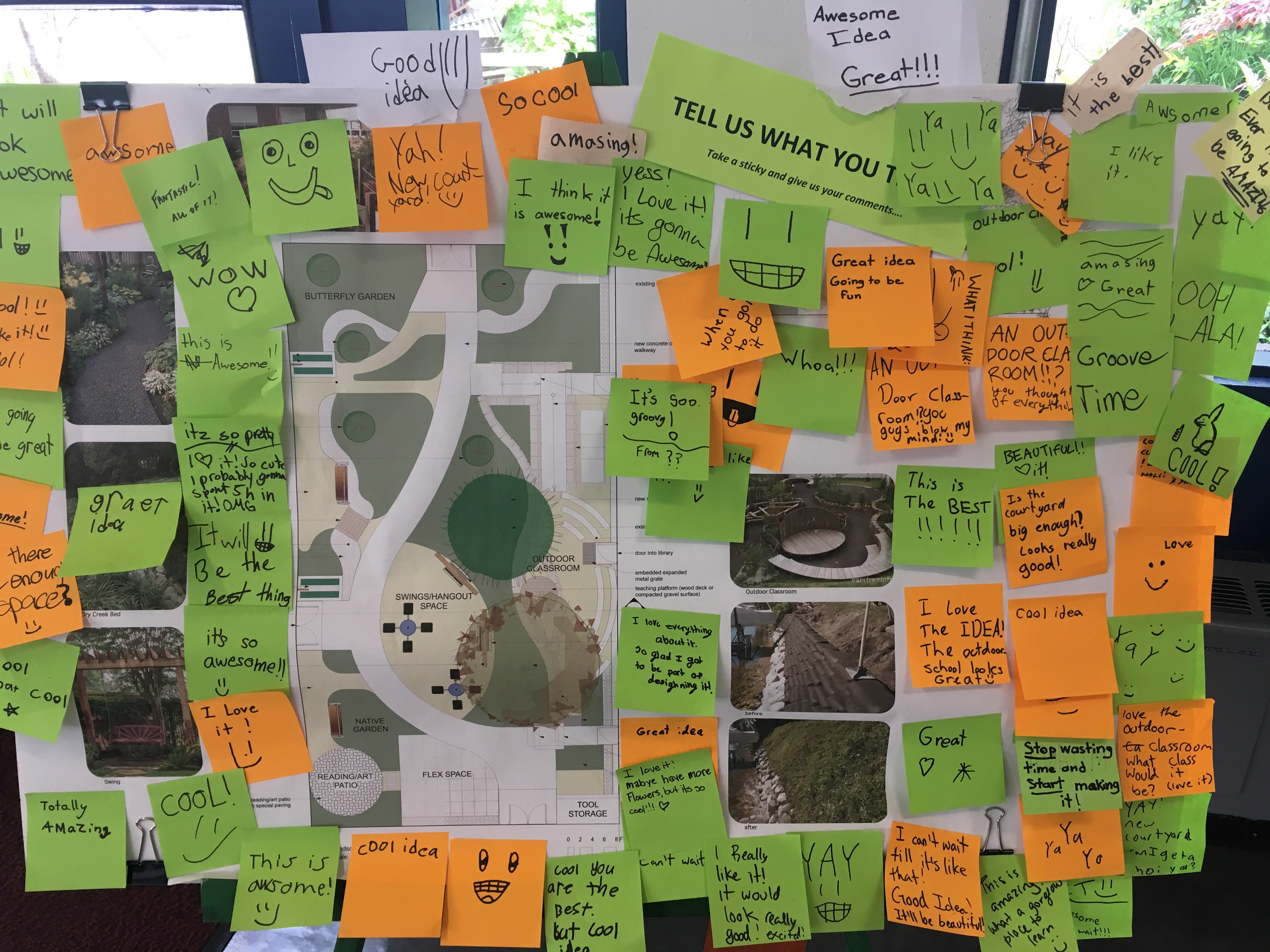 We're excited to see such a positive response to the new design for the courtyard.
Ideas such as little pathways for games, an outdoor classroom and areas for small group work have been well received.
Thank you to Forma Design who provided design support and worked with kids to bring in their ideas. All for FREE! The Grade 7 Legacy gift will fit perfectly.
Next fall will be a big fundraising push for installation over the winter!