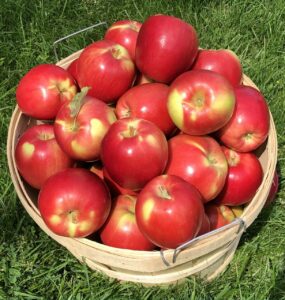 The Grade 7 Class of 2023 is happy to announce its first fundraiser. Apples – sweet and delicious – who doesn't love apples?
SunOka family farm has been growing prize-winning apples on the same land for five generations. Their orchards are located in beautiful Summerland, BC at the very heart of Canada's premier fruit growing region.
fruitful year!
These Honeycrisp and Ambrosia apples are HIGHER QUALITY at a LOWER PRICE than you are used to at the grocery store. Order yours today for pick up in November. Please support our Grade 7 students' last year at Cleveland and make this a 
Last day to order: November 5, 2022 Delivery will be Nov 7-10 – we will send a further email regarding pick up.
Thank you so much for supporting the Grade 7 students!