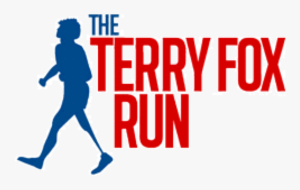 The annual Terry Fox Run this Friday.
Come on out and support the kids!
We've had a great response from the community but still need volunteers on the intermediate route to help the grades 4 to 7 kids. If you can volunteer on the afternoon of Friday, September 23rd, please email Kara at karaaschell@gmail.com with your name, cell # and which route you'd like to like to be stationed along.
We need your support to make it a safe and fun event!