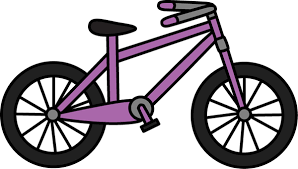 Instead of giving out prizes as we have done in past years, we are focussing our efforts on pedaling towards supporting 2 bike charities: Bikes for Tykes and Bicycles for Humanity. CPAC will put up $1000 to donate to these two organizations if we reach our goal of having the majority of kids ride to school. Both of these organizations will be coming in to make presentations to the kids so they can learn about the great work that they do.
As per our Obsession, we think every kid should have the experience of riding a bike.
B Love. Bicycles for Humanity is a global grassroots movement that provides the gift of mobility delivered by a bicycle to many in developing countries.
If you live too far away to ride to school, please consider parking a distance away and riding in. Parking at Eldon Park is also a good option for small riders as they can simply take the Hillcrest path to the field.
PLEASE NOTE that there will be parking restrictions on Mt. Crown, Lewister and Lorraine to ensure children have a safe approach to the field. If you do drive to school during bike week please yield to our riders!
Did you know that there are many benefits to biking to school? Reduced anxiety and better concentration are two examples!