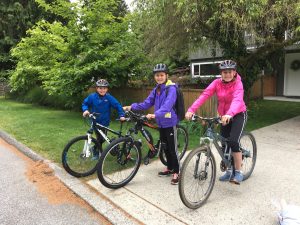 All students, parents and staff are encouraged to ride their bikes to school. If you live too far away, we encourage you to park a 5-10 minute ride away and enjoy the ride in with your kids!
There will be secure bike parking on the lower field for the day. THIS IS A FANTASTIC OPPORTUNITY TO GET OUR KIDS OUT ON BIKES! Riding a bike is a fantastic life skill!
PARTICIPATE
Historically we have seen almost 75% of the school ride their bikes in! Let's unclog our school zone and make it safe for all our kids to ride. When you arrive at school, you can park your bike safely for the day on the lower field. You will be met by our bike week volunteers who will assist with parking your bike under your class division sign. Please note that the bike parking will only be supervised until 3:15 PM each day. If you plan to leave your bike past 3:15 then please bring a lock and secure it to the fence.
We recommend entering the lower field by riding up Lorraine or by taking the Hillcrest path if you approach from Eldon Park. If you live too far away to ride, park near Edgemont village, or at a friend's place, and ride from there! PLEASE DO NOT DRIVE UP LORRAINE TO TURN AROUND as there will be many kids on bikes in this area and there will be parking restrictions on Lorraine and Mt Crown.
RAIN OR SHINE…let's ride!
PREPARE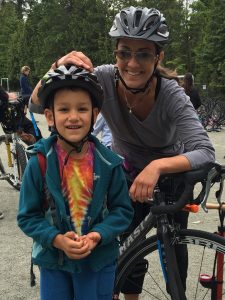 We highly recommend getting your bikes tuned up 
before 
the event. On Saturday, June 9, we will be having a 
FLASH TUNE
event at 
Obsession Bikes
 from 11-3 (located at 1st and Lonsdale). Bikes will be 'flash tuned' by donation (we recommend $15-25) and all donations will go to Bikes for Tykes! A big thanks goes out to 
Obsession Bikes
 for assisting us with our Bike Week yet again this year!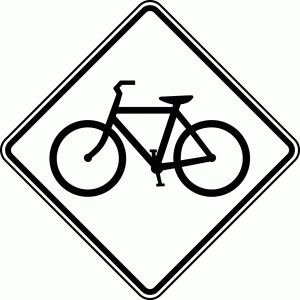 COMMUNITY
This year we will again be sponsoring our two bike related charities: 
Bikes for Tykes
and 
Bicycles for Humanity. 
Both organizations do fantastic work in getting bikes to those in need. For students who ride in, there will be the opportunity to cast a ballot for the charity of your choice. Come early so you have time to fill out a ballot, park your bike and enjoy the community atmosphere.
FUN
Each day the class with the highest percent of students who have ridden to school will receive a popsicle prize at recess!
We will also be having a Bike Week Assembly and the Trials Stars will show our kids some fun tricks! 
We will not be having skills sessions this year; we encourage all kids to arrive early each day to enjoy riding around the lower field.
L
EARN
We will have a Grade 7 volunteer Bike Week Crew who will go around to every class educating them on our two bike charities. And each afternoon during Bike Week, our crew will talk about safety tips! The crew will also be around in the mornings to help out.
VOLUNTEER
In order to make this week a success, we will require volunteers for various jobs from bike parking, bike security to bike wrenching. SIGN UP HERE