Saturday, April 8, 10 AM – 2 PM
Come to Cleveland Elementary School for a special day celebrating our forest and being outside.
You can sign up to build nest boxes, learn to fix your own bike, learn about insects and streams, plant seeds, pull invasive plants and more!
This event is family/parent participation. Everyone welcome, community invited, spread the word.  Bring your own picnic lunch and cups for drinks. Zero Waste.
Parking will be limited (there is a baseball welcome back at Eldon Park the same day). So try biking or walking instead.  
Yay Cleveland Planet Protectors!
Sign-up to volunteer HERE
Map & Schedule BELOW
Calendar
Mon, Mar. 27th
Big Brother's Spring Cleaning
Mon, Apr. 3rd
CPAC Newsletter
Tue, Apr. 4th
Food Day: Pizza
Thu, Apr. 6th
Food Day: Basil & Thyme
Sat, Apr. 8th
Cleveland's Planet Protector's Community Day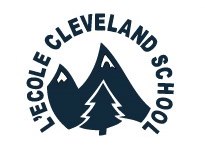 Call Cleveland School 604.903.3390