Keep Cleveland Green and Support the NSNH!  The North Shore Neigbourhood House welcomes any donations of unused or gently used school supplies – such as pens, pencils, crayons, markers, erasers, sharpeners, scissors, unused paper.
A labelled box will be in the front hall of the school on Thursday where parents can deposit any items that their family is kind enough to donate.  Supplies will be collected until Monday.
The North Shore Neighbourhood House is a not-for-profit registered charity serving the North Shore community since 1939, and provides preschool programs, daycare centres, before/after school programs and supported childhood development programs.
Calendar
Wed, Jun. 28th
Last Day of School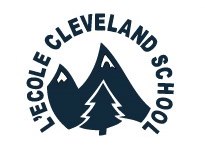 Call Cleveland School 604.903.3390