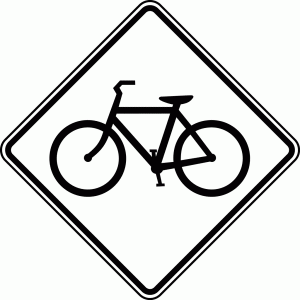 Bike Week is June 11-15!
In anticipation of this awesome event, we are holding our

ANNUAL POSTER CONTEST

! 

Artwork Deadline is April 30th

. The criteria for the artwork is as follows:
the artwork needs to be in "landscape" direction on letter-sized paper

use bright colours (felt pens are perfect)

any people on bikes MUST be wearing a helmet

no writing to be included (we will add the information digitally to the posters)

artwork needs to be submitted to Mme Cusanelli by 

April 30th

please ensure that the student's name / division / grade is written on the back of the artwork
Two primary drawings and two intermediate drawings will be chosen to use for our posters.  All art work submissions will be used for our Bike Week slide show. 
This year we will again be working with our two bike charities: Bikes for Tykes and Bicycles for Humanity. More details will soon be posted soon and we will need lots of volunteers.
Did you know that for Bike Week 2017, CPAC donated more than $1,200 to Bike for Tykes and Bicycles for Humanity?  We also collected more than 50 bikes for donation and helped buy over 30 children's helmets for families in need – way to go Cleveland!
With spring approaching, there's no better time to tune up your bike and get riding! Bike week builds confidence and celebrates the sport and being active.
In 2018 we'll be doing a simpler version than 2017- but there will still be lots of fun and learning!