New Fundraiser:  Samosa or Frozen Curry Dinners!!
Open now to May 29th

Pick up some yummy after school samosa snacks or frozen curry diners and 25% will be donated to Cleveland! This local North Vancouver vendor is a favorite across the school district and always a winr to have a few quick eats ready in the freezer!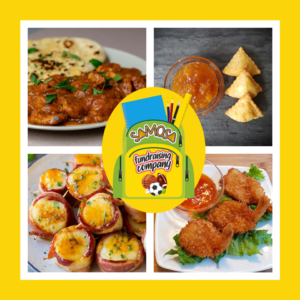 Purchase here:  Cleveland Elementary Samosa Fundraiser
Pick up: At school June 6th from 2:30 – 4:00 PM
Free Gift with Purchase: Orders over $75 receive a copy of the Flavourful Cookbook by North Vancouver's own Vibha Sisodraker.