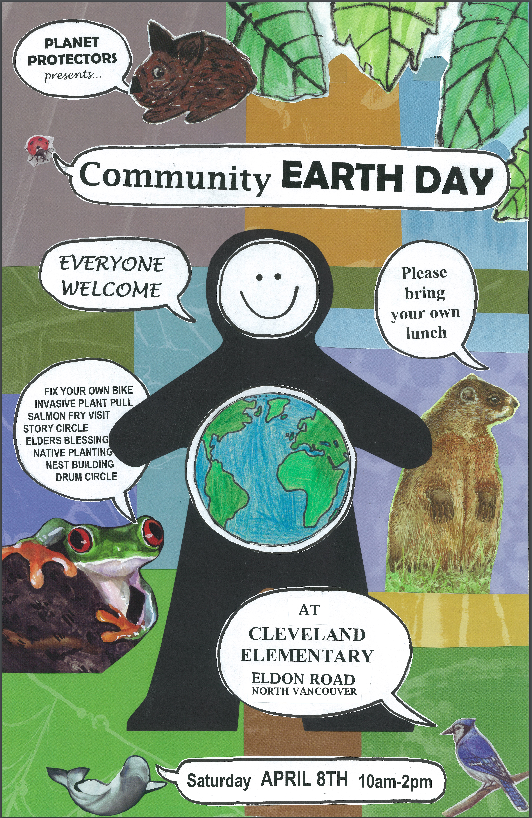 Cleveland played host to an eagle, owl and falcon, and was honoured by the presence of three generations of Squamish speakers at our first ever Planet Protectors Community Day on April 8th.
Despite the rain, all activities were well received. We built Swallow and Mason Bee nest boxes, learned to fix our own bikes, planted seeds and participated in stream / forest ecology sessions.
Special thanks to the team of volunteers who helped make the day happen, and to admin and staff for their unwavering support and efforts.
We sincerely appreciate the generosity of Queensdale Market who donated fresh produce for the Healthy Choices snack table as well as two gift certificates won by Zoey and Freyja who were among the successful Planet Protectors quiz participants!  We also had support from Cobs Bread and Thirst First Coffee.
Thanks all!