UPDATE: We are preparing for the Father Daughter Dance on Friday, May 11th, and we urgently need your help!
We need someone to volunteer to be the Lead Volunteer to coordinate the activities for the volunteers. Monica Soares and Stacey Powers are the organizers for the dance and would provide the tasks that will need to be done.
We also  need volunteers who can help with decorating and set-up for the dance on Friday May 11th. We need as many helping hands as possible. Please contact Anne Cunningham  at anne.cunningham112@gmail.com
Thanks in advance for helping make this event a success! 
Father Daughter Dance is FRIDAY, MAY 11, 2018 at 6 PM!
It's that time of year again for the long awaited and highly anticipated Father Daughter Dance. This year's theme is CIRCUS EXTRAVAGANZA!
We have listened to our students' requests and this year will have even better food, better raffle prizes and GAMES!!
Please see the FAQs below for more information.
Calendar
Thu, Apr. 19th
Food Day: White Spot
Mon, Apr. 23rd
CPAC Newsletter
Tue, Apr. 24th
Food Day: Subway
Tue, Apr. 24th
CPAC meeting
7:00pm
-9:00pm
Tue, May. 1st
Food Day: Pizza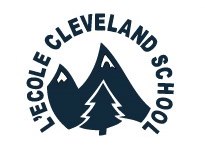 Call Cleveland School 604.903.3390